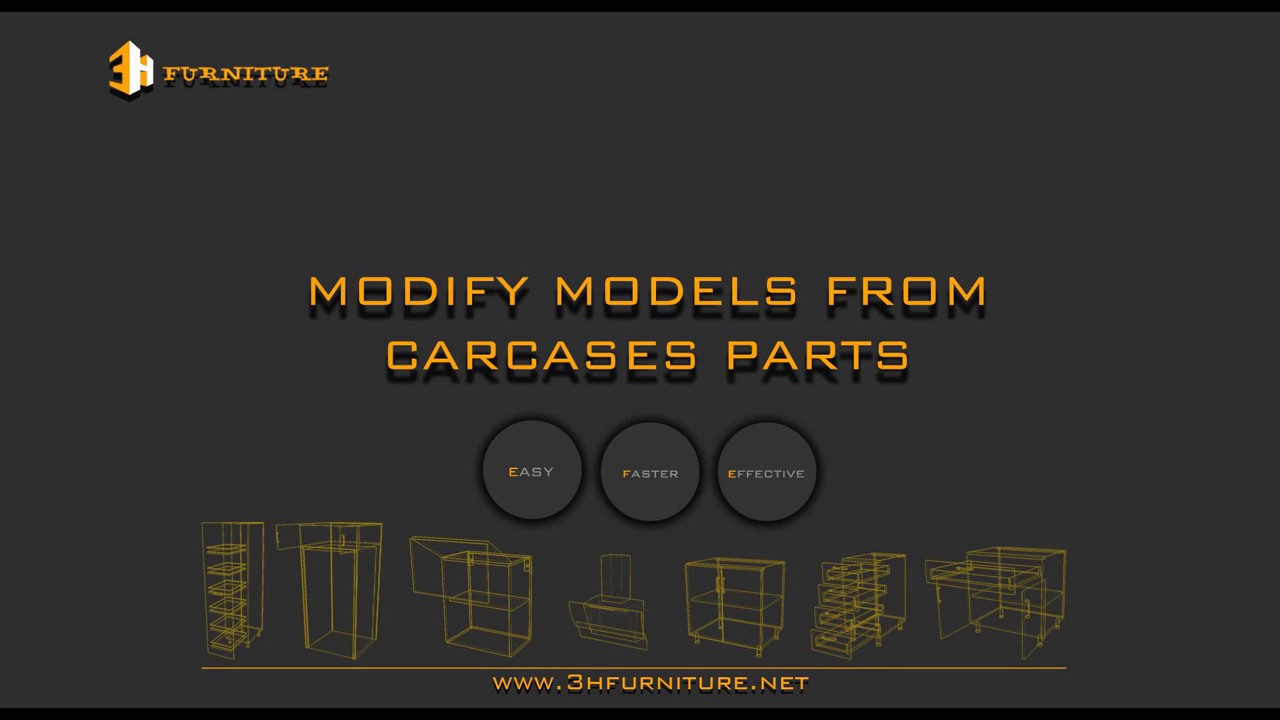 Edit Paramenter
Modify Model From Carcases Parts - Video 2
Modify Model From Carcases Parts - Video 2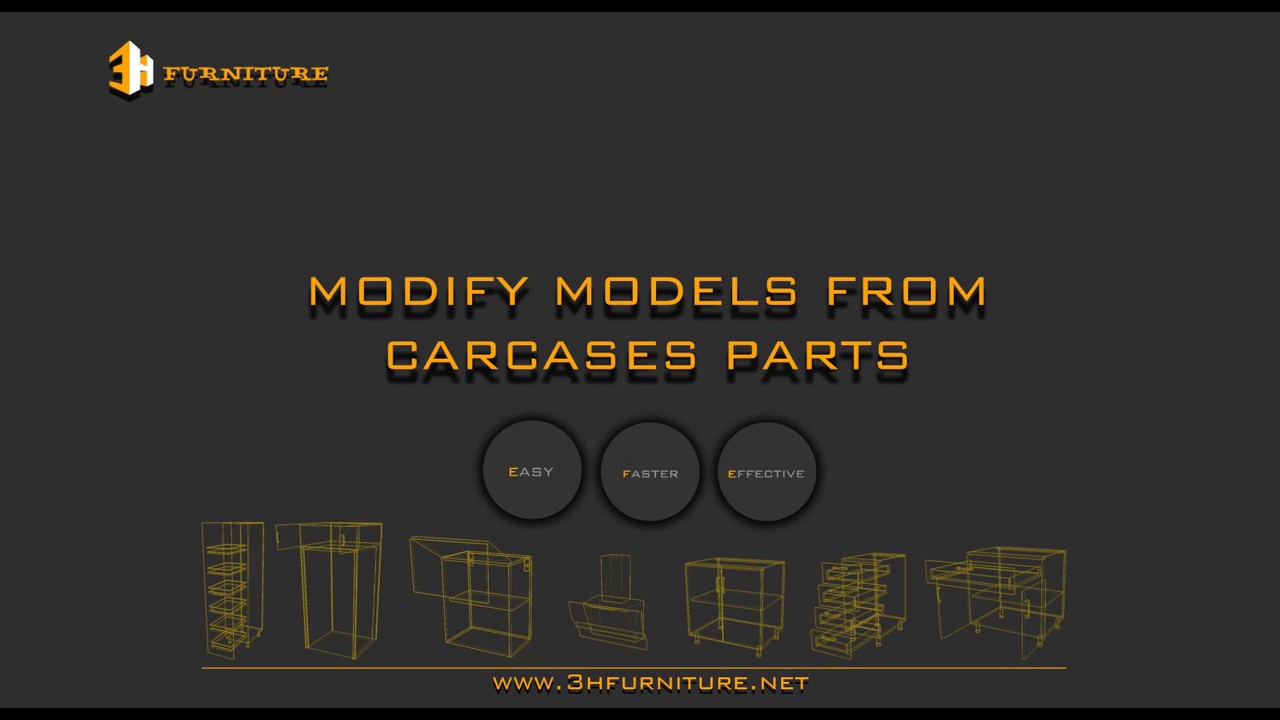 Edit Paramenter
Modify Model From Carcases Parts
Modify Model From Carcases Parts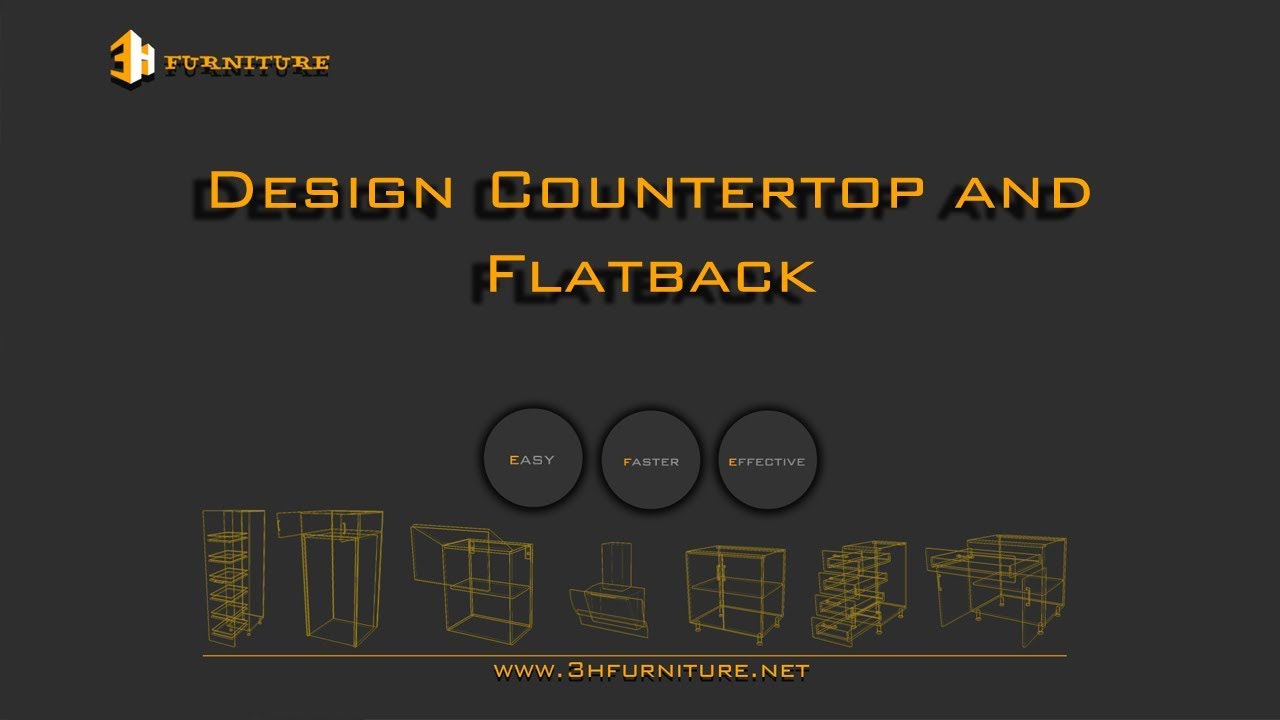 Design
Design Countertop and Flatback
Design Countertop and Flatback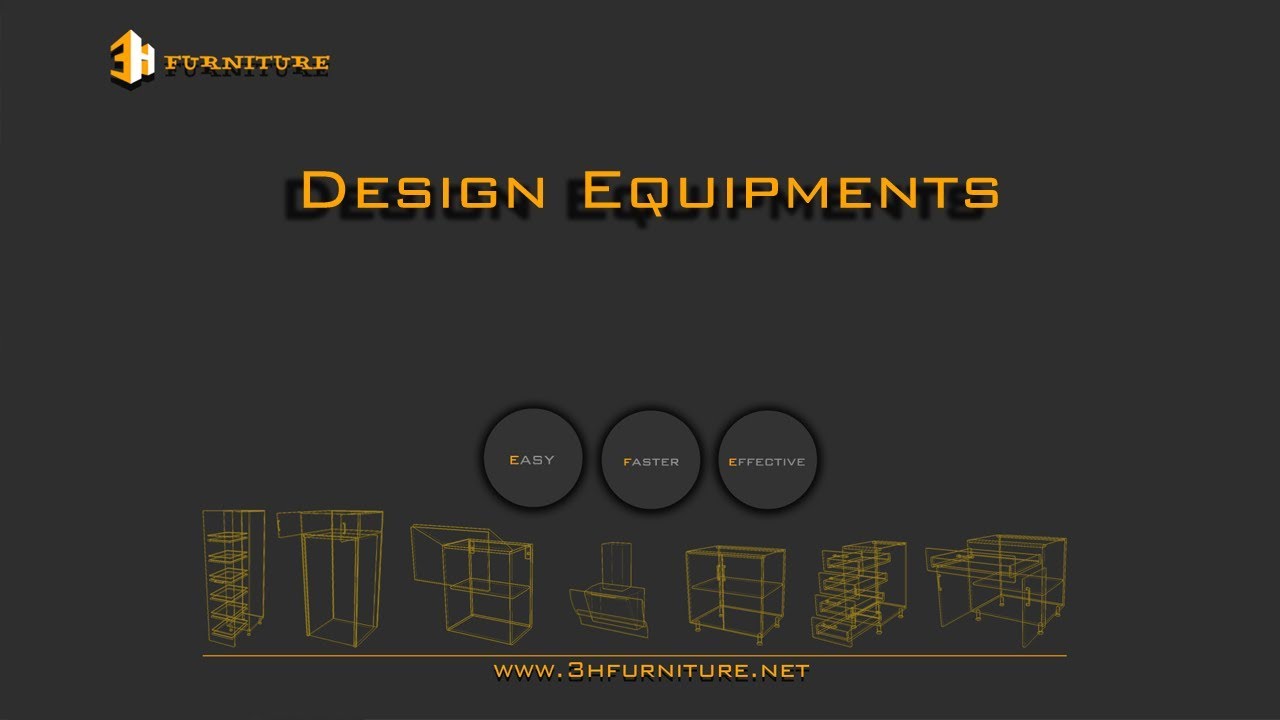 Design
Design Equipments
Design Equipments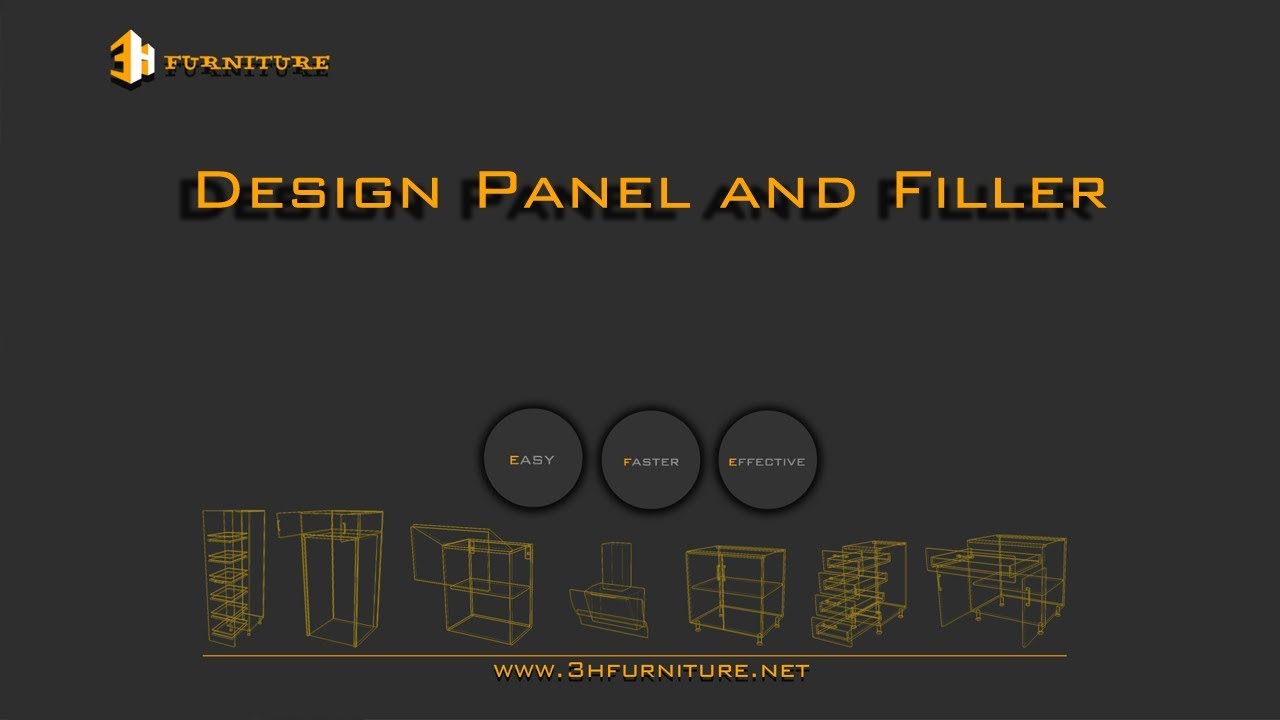 Design
Design Panel and Filler
Design Panel and Filler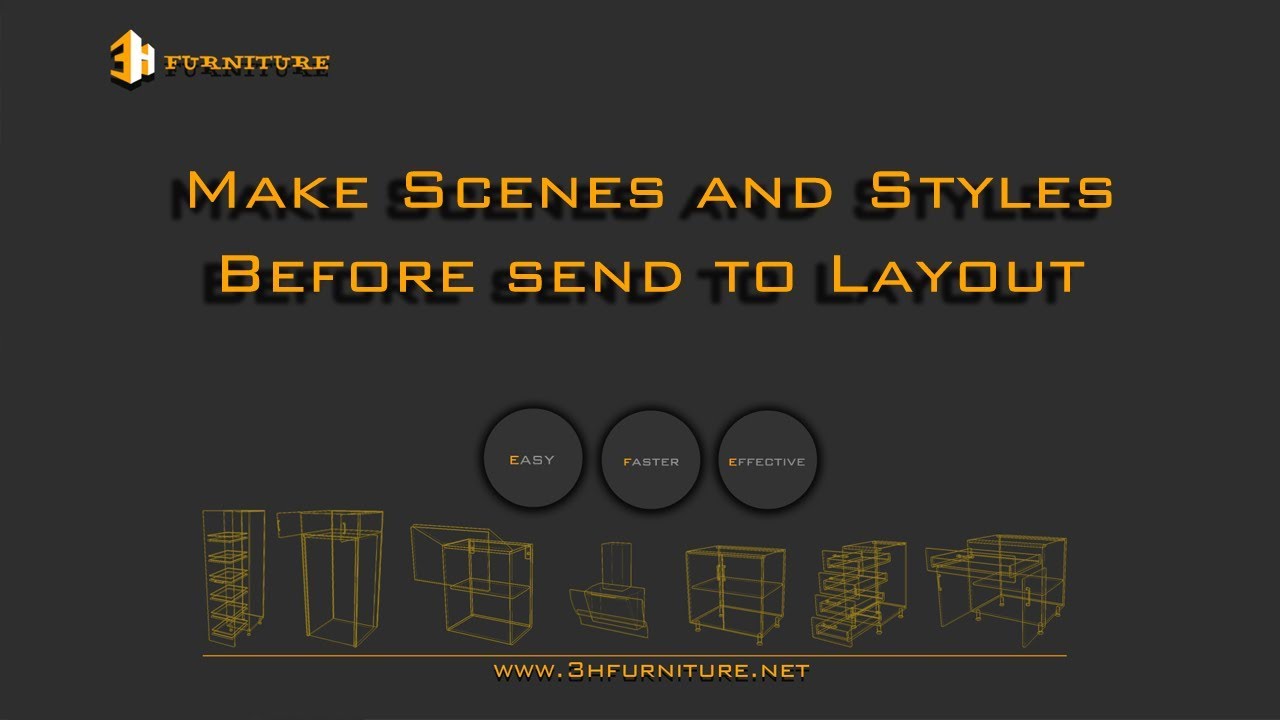 Design
Make Scenes and Styles Before send to Layout
Make Scenes and Styles Before send to Layout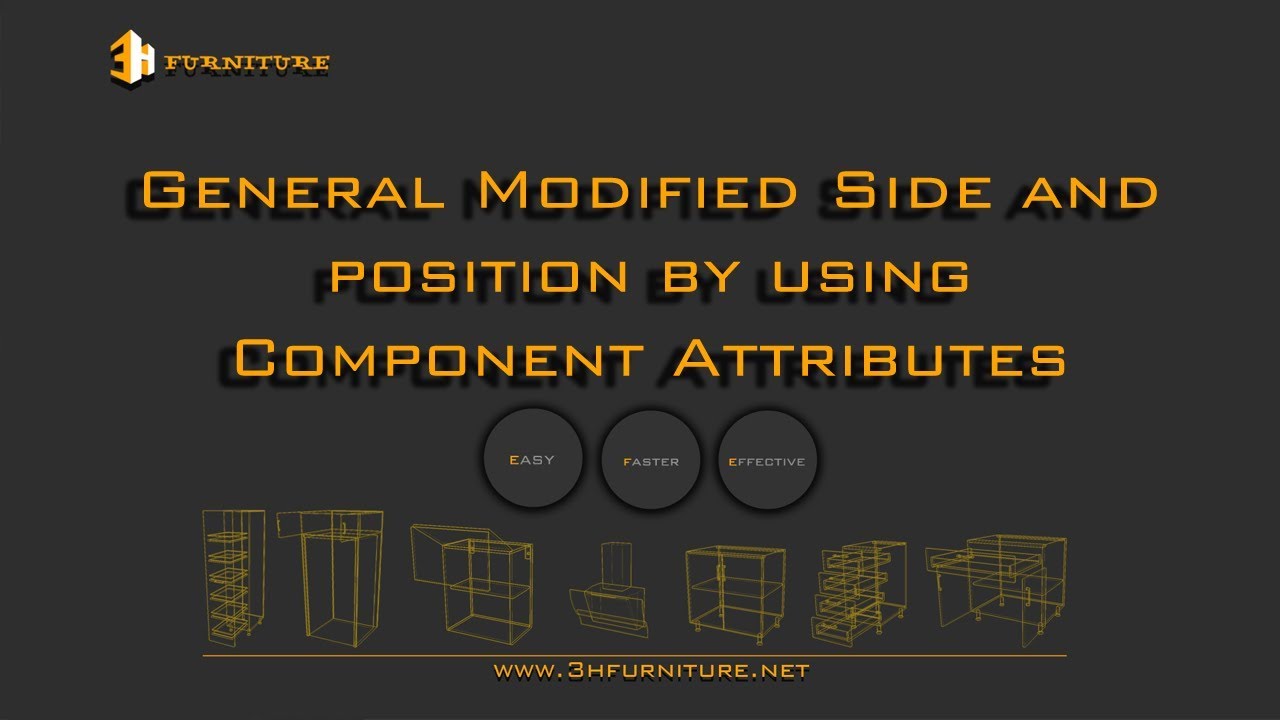 Edit Paramenter
General Modified Side and position by usin...
General Modified Side and position by using Component Attributes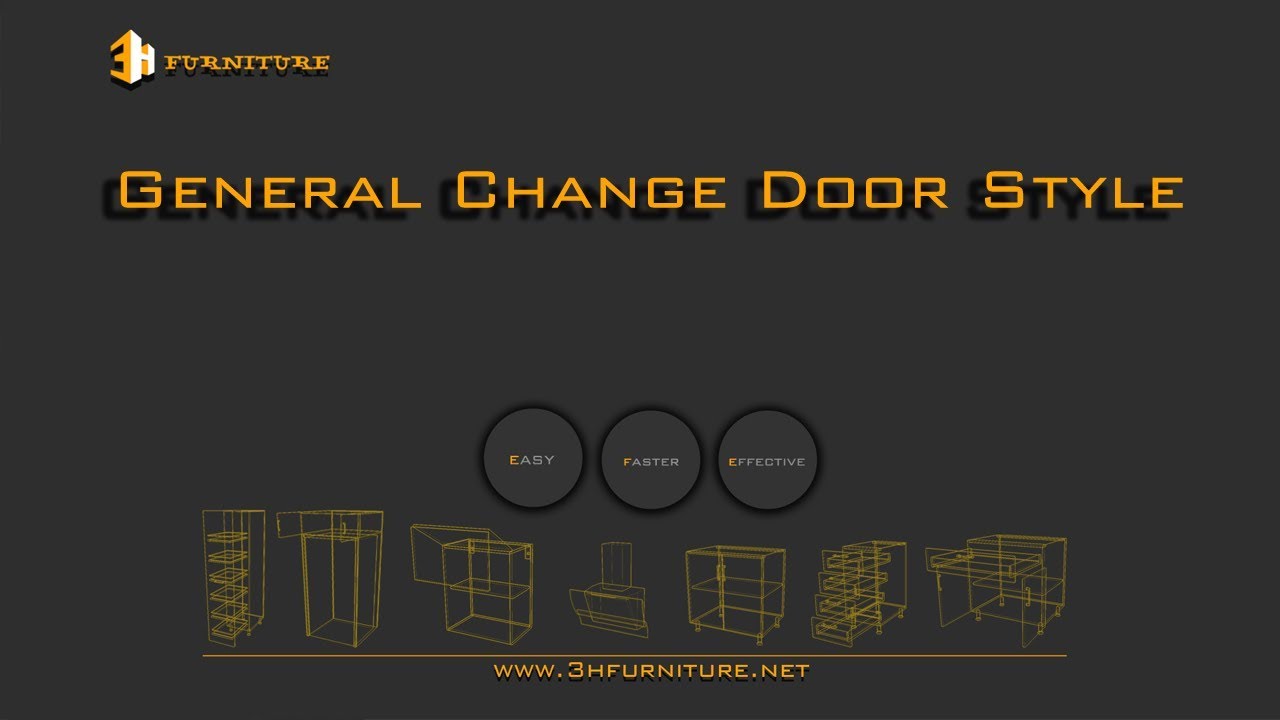 Edit Paramenter
General Change Door Style
General Change Door Style
3HF Developer
3HFurniture Plugin is FREE. Licenses have time using are belong to package you had choose. Licenses are for one user on one computer. Contact me with valid reason for trial extension. Creates cabinets for kitchens, vanities and various types of furniture such as book cases or entertainment units, 3HFurniture Cabinets can be virtually any reasonable size. There are a variety of door, drawer styles to choose from and a variety of textures. You can add or create additional textures of materials if you wish. 3HFurniture Library Tool allows you options like creating your own libraries, change door handles, adding edge treatments, adding custom profiles.
3HFurniture Tool also allows you to interact with the doors. 3HFurniture's doors and drawers open and close and pullot.You can have adjustable shelving, vertical dividers, and pullouts. Export unlimited spreadsheet reports including Parts lists that will work with Cut List Plus FX for Manufacturing Support: If you have any problems please log on to my web site and contact me. Please include what version of SetchUp and which OS you are using. My web site is http://3hfurniture.net/support.html. Release Notes: 3HFurniture Plugin comes with video Tutorial on our main website. The last section contains complete release notes.
Our Team
V.N.H
Co-Founder
L.T.H
Co-Founder
T.H.H
Co-Founder